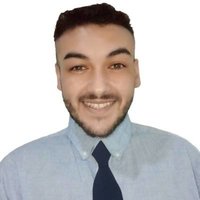 Teacher Louis🇬🇧 Bentley
English
300 บาท/ชม.
172.60 ชม.
(8)
วิดีโอแนะนำตัว
แนะนำตัว
Hello everyone, I'm Louis. Music and singing is my passion, which I studied at university. However, these days, my performances are strictly limited to the shower and the streets whilst I'm driving. I spend my free time creating English language learning videos for children and adults which covers a wide range of topics and areas of English development. In my video library, I have videos on: phonics, correct pronunciation, accent reduction and accent training; learning advanced vocabularly through fun facts/trivia/riddles/jokes (helps learning to be humorous in English); Slang vocabularly, (British and American/modern); analysing short stories; phrasal verbs etc... All videos are created by me with the knowledge how to, and with the aim to, help you improve and advance your English language abilities. All of my content is on my Google Drive, so accessing and downloading all the videos, and any upcoming videos is fast and easy. Please message me to enquire about access to my LearnWithLouis Google Drive.
ประวัติการศึกษา
The University of Hull - England Music and Theatre Studies - Grade 2.1 (2014) The American TESOL Institute TESOL Certified (2016) I am creative + work well with other people.
หัวข้อที่สอน
I have worked as an English teacher for almost 5 years. I worked in mainland China for the majority of that time teaching in many different academic settings. I have taught students as young as two-year-old toddlers, through to grandparents in their 50s. I currently teach online on a number of platforms, and have gained great experience in online teaching. I've worked with many different curriculums, often tailoring them to be more suitable to, and give a better experience for, the student. I offer classes in Kids English, IELTs, TOEFL/TOEIC, Business English, and General English. Im confident I will be able to assist you on your English development journey, so please feel free to send me a message, and find out how. I now offer an "interviewing in English course". This is a group class that i hope can benefit many people. Whether you are interviewing for a job, or even have a test coming up, learning how to speak to a stranger comfortably and practicing your English will most certainly be beneficial. Please message me for more details.