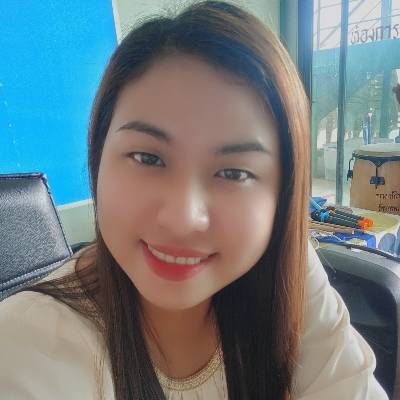 Karen Fe Santiago
สอนพิเศษ/ติว
English,Korean
150 THB/hr
19.20 hr
(4)
Tutor Video
Introduction
Greetings! 😊 I am Teacher Karen, 29 yrs old and I am from Philippines. I have my teaching experience in Basic Education for almost 4 years. I teach English Subject that Inlcudes reading, writing, communication, and grammar. I am also currently teaching here in Thailand as an English school teacher. Some of the things that I love to do are reading, writing poem, playing music like piano, singing and baking, where these hobbies of mine have taught me to be creative and patient. Teaching for me is fun and I always do my best to motivate my students to enjoy the learning process, and that is I am passionate about.
Education
Graduated Bachelor of Secondary Education Major in English Basic Korean Language Course
Comment
songwut sripeanem
21/10/2023
she's a nice teacher.
Boonyaluk Wannakul
23/07/2022
Teacher Karen is excellent. Her accent is very clearly and easily listening. She is pay attention to teach my son. She prepares lessons which teach my son. 👍👍👍
Thunyathorn Rongpan
17/07/2022
อาจารย์สอนดี ใจเย็น แนะนำเลยค่า 😊