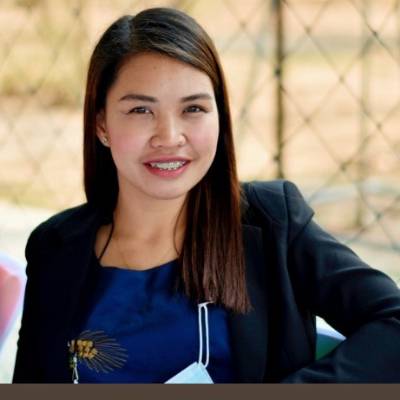 Teacher Jel
สอนพิเศษ/ติว
English
250 THB/hr
824.80 hr
(27)
Tutor Video
Introduction
I am Jelyn A. Balentos. A graduate of Bachelor of Secondary Education major in English. I have been teaching online for 4 years. I taught beginners, intermediate and advance Korean and Chinese students. I love teaching and sharing of ideas with my students. 👩‍🏫Online English teacher of Chinese kids and adults(2 years)👩‍🏫 👩‍🏫 Online English teacher of Korean students all levels ( 2 years)👩‍🏫 👩‍🏫 Classroom English teacher of Thai students Annuban to Matthayom (3 years)👩‍🏫
Education
📃Bachelor of Secondary Education major in English. 📃TESOL certificate. I can teach the following: ✔️ Reading ✔️Phonics ✔️Grammar ✔️Freetalking ✔️IELTS ✔️ English for conversation ✔️and others 💕🙂
Comment
Pruchya Wongthaworn
14/03/2023
Teaches well, takes care of students. I had fun during my studies.
Phubet Laphaspokin
03/03/2023
👍🏻👍🏻👍🏻
คุณครูสอนดีมาก ใจดี และใจเย็น ค่อยๆ อธิบาย ให้เข้าใจ
สอนดีมากค่ะ ครูน่ารัก ใจเย็น
เรียนครั้งแรกตื่นเต้นมาก แต่คุณครูใจดีค่ะ สอนสนุกดี เป็นกันเอง
Monrada Chanpana
07/10/2022
ครูน่ารักค่ะใจเย็น ยิ้มแย้มดี สำเนียงฟังง่าย ลูกสาว 4ขวบ สนุก ไม่เบื่อเลยค่ะ
parin techaplee
14/09/2022
สอนดีครับ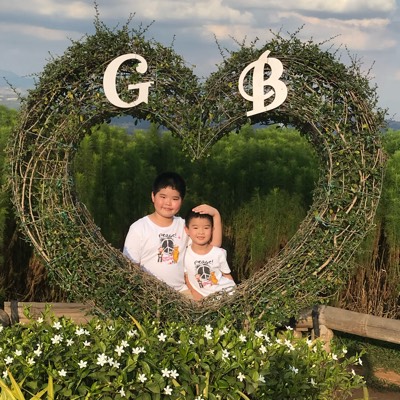 Dhirada Kumpirarusk
17/08/2022
My son likes to study with Teacher Jel, he always has fun and feels relax while studying.
Teacher very nice and funny. I'm happy to have class with teacher Jel.
apisara laochetsada
23/07/2022
she is a good teacher They are well prepared to teach. I can practice speaking throughout the class. and there are books for teaching
The best model teacher. Teacher's give full knowledge.
Thanyaluk Sombutsiri
04/07/2022
คุณครูน่ารักมาก สอนได้ตรงความต้องการมากๆค่ะ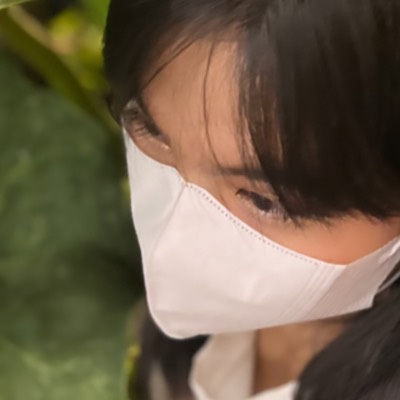 Puttharaksa Kawdokrak
13/06/2022
she's a good teacher and nice and kind she so perfect teacher. I love u 🥺🤟🏻🥰🧏🏻
Kunnika Aurasopon
11/05/2022
Teacher Jel makes a class interesting, the kid dares to speak and definitely like her class. she is a nice teacher!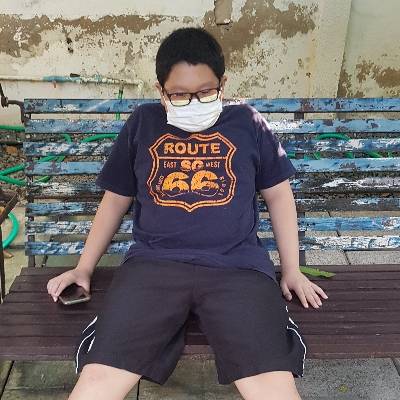 Sukanya Pankhao
01/04/2022
Have fun learning with T. Jel ka.
kunita Poonyasarn
15/03/2022
I love to study with teacher Jel so much. She made me feel comfortable to speak and friendly to me.
teacher very nice and friendly
Teacher Jel is kindness and friendly. she teaches by game , pictures . My daughter is not bored .S he is happy to learn with teacher Jel. After leaning for 2 months I see my daughter can to pronounce confidently .
ครูใจเย็นมากค่ะ ถึงเราจะพูดผิดบ้างตื่นเต้นมากๆบ้างครูก็ไม่ว่าเลยค่ะ ให้เวลาเราคิดคำศัพท์และฟังที่เราพูด ไม่สอนเร็วจนเกินไป ถ้าพูดไม่ถูกก็มีแก้ให้ สอนดีค่ะ คนนี้จะให้เป็นครูประจำแล้ว